Date: 1 March 2018 (Thursday)
Time: 6PM
Venue: Kuil Rri Singamuga Kaliamman Teluk Bahang
This is one of the famous festival in tamil culture.
The Masi Magam Float Festival is celebrated by thousand of Indian devotees from all around the country. Some comes as far from Singapore. It is believe that the floating chariot festival is the only such chariot possession in Malaysia and South East Asia, whose deity is pulled out to the sea by boats. Bringing with them offerings of incense, camphor, coconut and flowers, thousands of devotees chanted with ardent fervor as they welcomed the female deity, Sri Singamuga Kaliamman, back to the temple at Teluk Bahang, at the Masi Magam Theppa Tiruvizha.
Devotees sang devotional hymns and chanted Omm Omm Kaliammah in praise of the deity, whose emanation is a lioness. Upon seeting og the sun, the deity, who is the patron saint of the fisher-folks, was taken out on a float to bless the sea, tugged by a motor-boat. The idol was decked out in garlands and carried on the shoulders of six men from the 104-year old Kuil Sri Singamuga Kaliamman. Once the deity is on board the chariot and pulled toward the sea, devotees started to release the lantern float, made from stryofoam, out to the sea. Thousand of this lantern floats will drift, accompanied the chariot, and lighting the dark evening sea.
This annual religious event fell on the 17th of the Masi Matham month of the Hindu calendar, is considered an auspicious dy for the deity.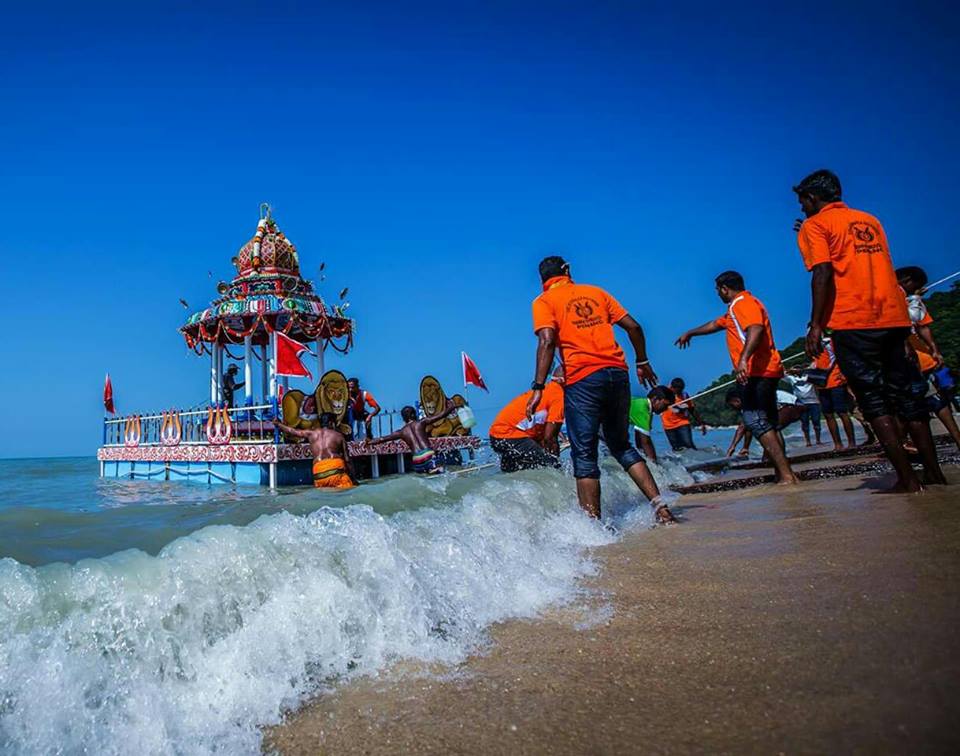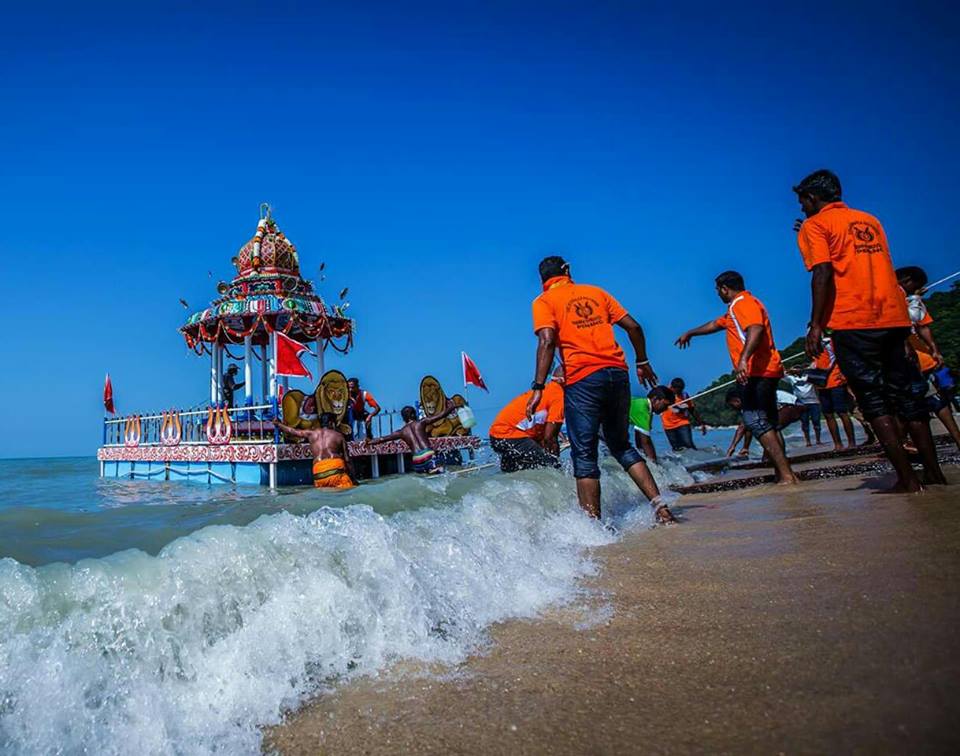 Official Banner:
Source: Official Facebook Page