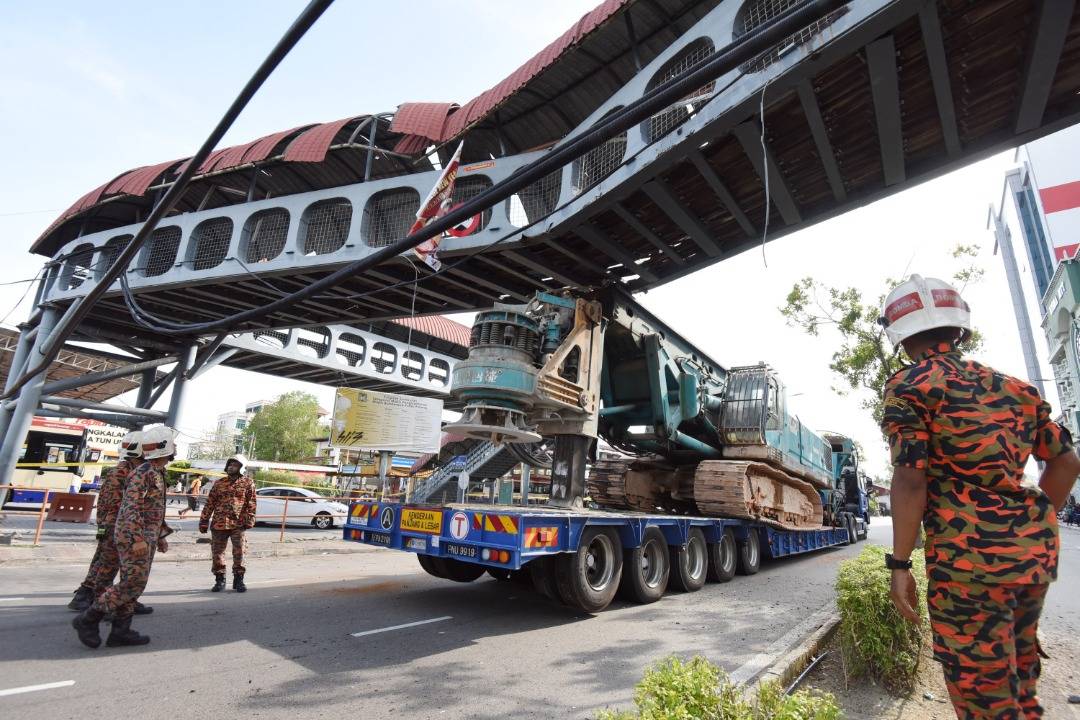 Date: 5 February 2020
An overhead pedestrian bridge near the Pengkalan Raja Tun Uda ferry terminal in Weld Quay was damaged when a piling crane crashed into it.
Pengkalan Kota assemblyman Daniel Gooi, who was on site, said the crane's arm went over the overhead pedestrian bridge, which was built more than 30 years ago.
"Luckily, no one was using the bridge at that time.
"We are not sure if the driver was driving under the influence of alcohol or other substances.
"The Penang Island City Council (MBPP) enforcement officers will be closing part of the road to ensure public safety," he said.
Source