Penang International Dragon Boat Race Attracting participants from all over the world since its inception in 1979, this annual event was created as a way to venerate the celestial dragon of the Chinese culture.
Date: 8 & 9 December 2018
Time: 9AM to 5PM
Venue: Teluk Bahang Dam, Jalan Nelayan,
Teluk Bahang, 11050 Tanjung Bungah, Pulau Pinang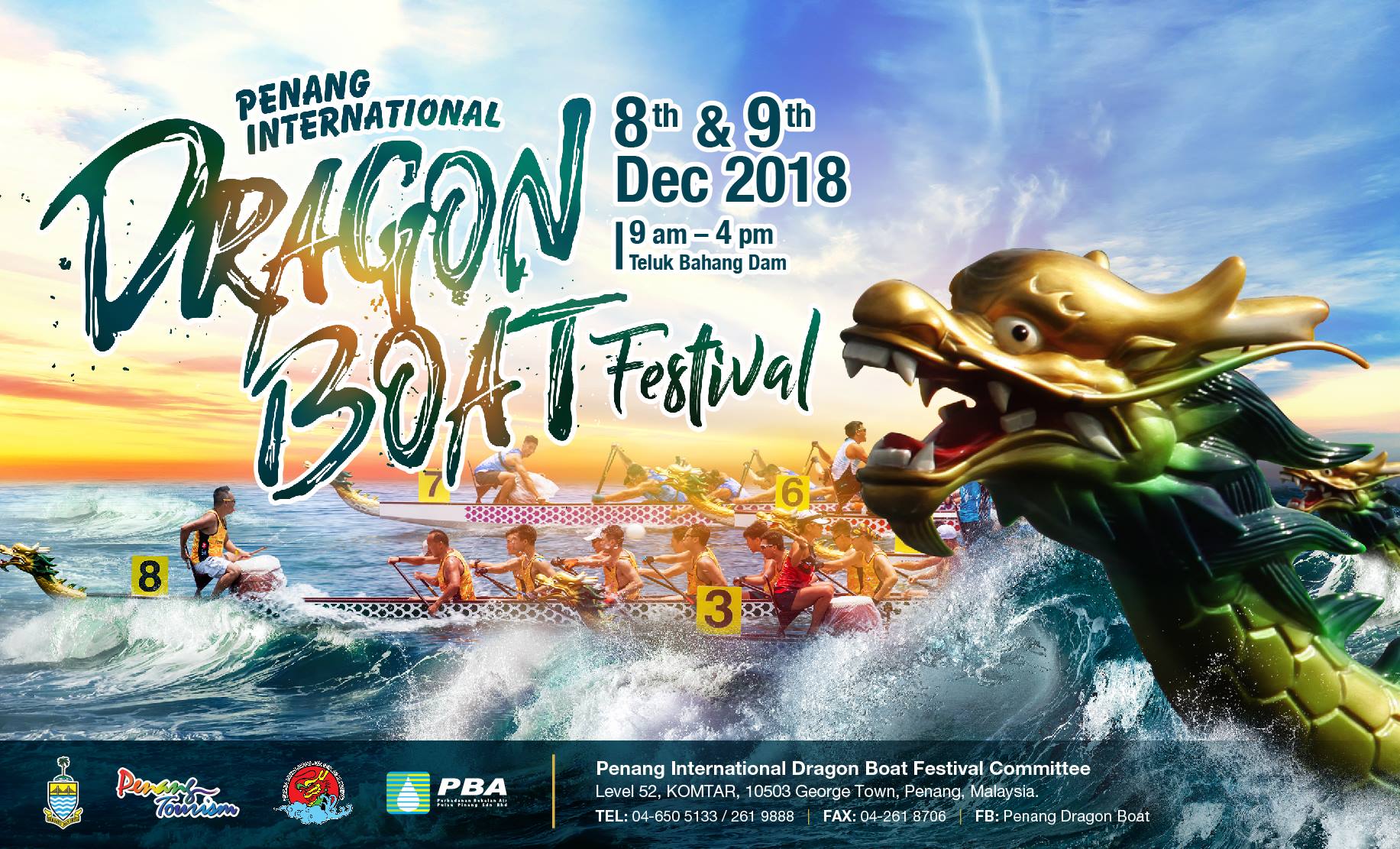 This event is held in conjunction with Pesta Pulau Pinang and is a tradition to honour the "spirit of the dragon" and the spirit of unity as the participants work together as a team for one common purpose. Enjoy a weekend of pulsating thrills and spill to the tune of the vigorous beating of drums, strong thrust of roars and various stage performances as the dragon boat teams battle it out in the water to be the champions.