Date: 29~29 November 2017
Time: 5PM to 10PM
Venue: Armenian Park
FB Event: https://www.facebook.com/events/1459551014161000/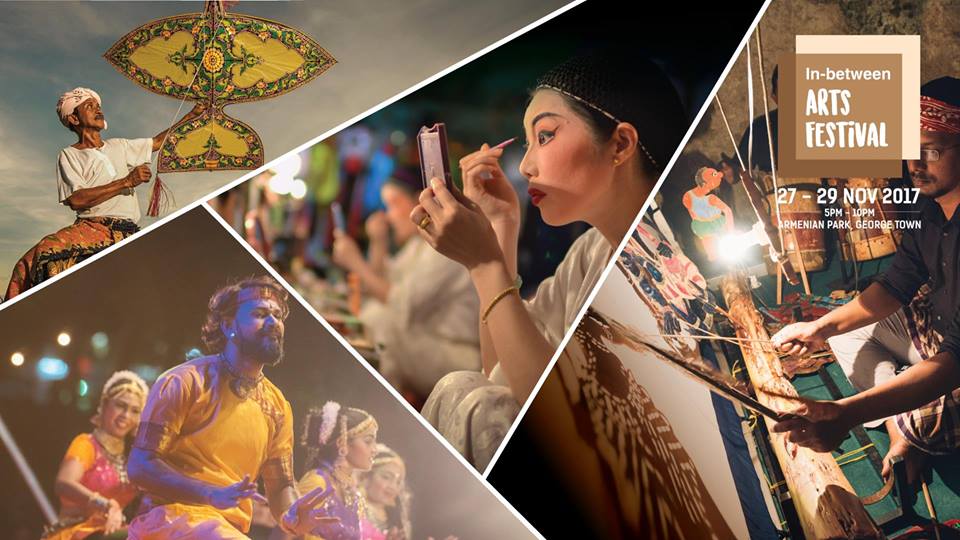 Wedged between the George Town Literary Festival and the Penang Island Jazz Festival, the In-between Arts Festival (IbAF) aims to showcase words, food, music and everything in between. IbAF aims to connect people from around the region to experience, explore and collaborate in Penang. It's truly a festival for Penangites, as much as it is for visitors from near and far.
The In-Between Arts Festival 2017 will be a showcase that unfolds the diversity of culture and religious celebrations in Penang. A creative collision of art and culture presentation that includes performances, traditional trades, traditional games, local food & beverages as well as a pop-up market where bits from each of the activities will reflect genuine culture of the city. The festival will take visitors in exploring the spellbinding beauty of Armenian Park, the cultural anchor that best expresses the atmosphere. For three days, visitors can learn offerings of the most authentic cultural elements and community events at one place. Get "culture-overloaded" at IbAF2017 where you'll see, learn and be hands-on with some of Penang's most precious culture and traditional practices.
Event Highlights
27 Nov, 5PM~10PM
Chinese Drum Perfomance
Opening ceremony: 7:30pm
Dhol Perfomance
Gamelan Music Performance
*Wau Making Workshop: 5:30PM~7:30PM & 8PM~10PM
28 Nov,5PM~10PM
Silat Performance
Wushu Performance
Silambam Performance
*Batik Painting Workshop 6PM~7PM
*Hands-on Wayang Kulit Workshop 7PM~10PM
29 Nov,5PM~10PM
Lion Dance Performance
Cultural Dance Performance
Wayang Kulit Show
*Kolam Making Workshop 5PM~7PM
*Hands-on Wayang Kulit Workshop 7PM~10PM
*Prior Registration required https://www.facebook.com/events/1459551014161000/