Date: 22-24 & 29-31 Dec 2017
Time: 7.00pm onwards
Venue: Auto-City, Juru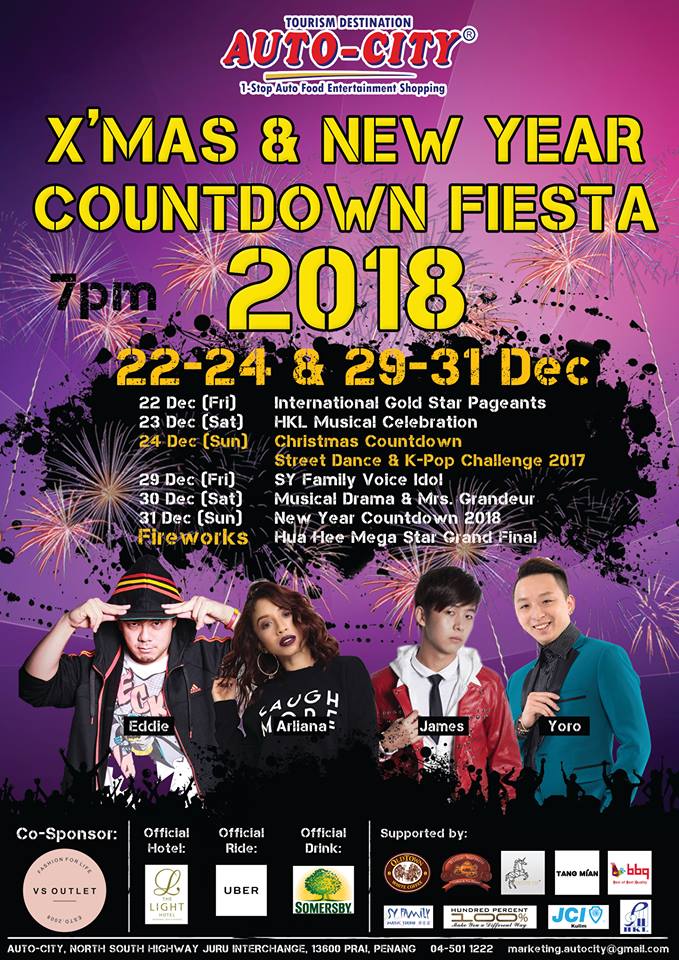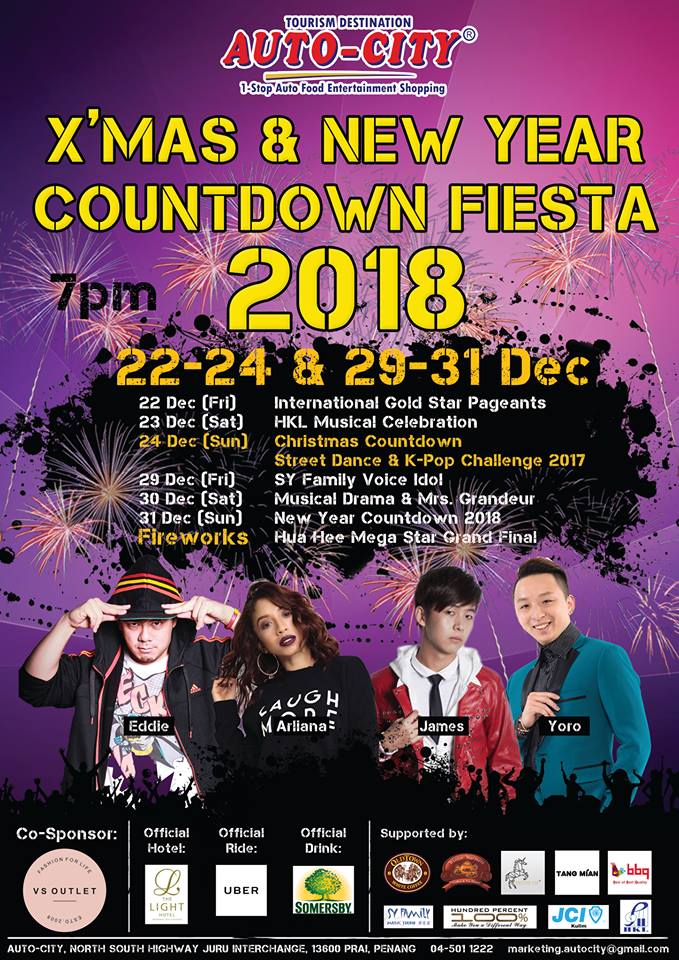 This event is a popular huge fiesta pack with music, performances, competitions, pageant, exhibition and more. In addition to that, there will be a line-up of approximate 20 booths for you to visit starting from 22 to 31 December 2017. Don't miss up the chance to feel festive and amazingly memorable.
Auto-City welcomes visitors from everywhere to be dazzled by spectacular fireworks at Auto-City, Juru. Enjoy these beautiful night with variety of entertainment.
Source: https://www.facebook.com/AutoCityJuru/
Facebook Events:
Auto-City X'mas & New Year Countdown Fiesta 2018
https://www.facebook.com/events/129423157838631/

Auto-City Street Dance & K-Pop Challenge 2017
https://www.facebook.com/events/1950130635257605/
欢喜唱响全球 总决赛 + 跨年倒数
https://www.facebook.com/events/1813645918928108/