Date: 12-13 August 2017
Main Venue: Jalan Jeti Lama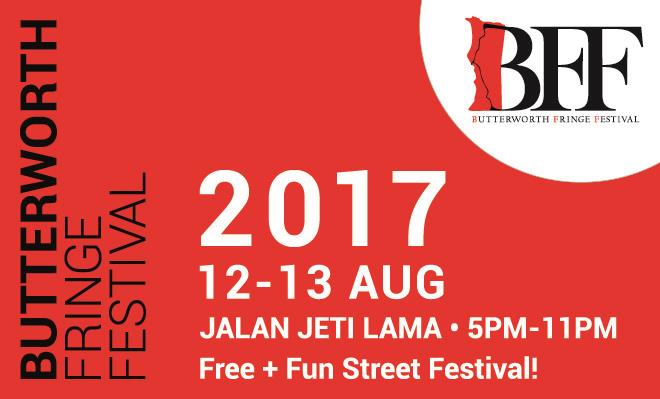 An annual public and free street event celebrating art, heritage and culture. To promote the development of both local and international art and culture by putting the spotlight on community and spaces.
There are 35 events in 2 days in 1 town!
Watch this video to understand more about BFF: https://www.facebook.com/ButterworthFringeFestival/videos/1909036725776967/

More info on Official Facebook page