Date: 2 March 2018
Time: 7PM to 11PM
Venue: Fort Cornwallis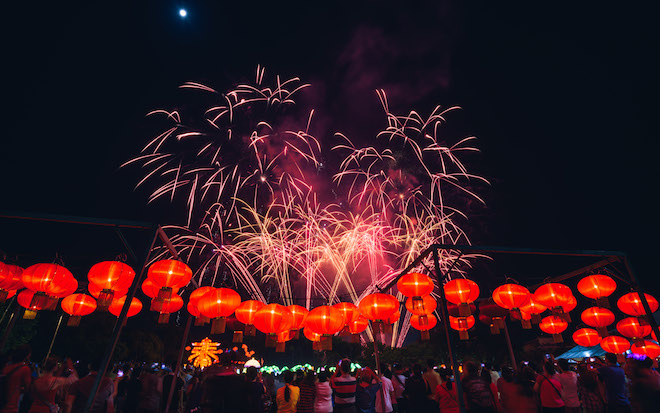 Chap Goh Meh is celebrated on the 15thnight of the Lunar New Year, it is also known as the Chinese Valentine's Day. On this night, with the full moon shining down, young ladies of marrying age venture out to popular sea promenades to throw oranges into the sea, wishing for a good soul mate.
The Penang State Tourism will also be organizing a celebration that night featuring delicious Penang street food as well as games, performances, Baba Nyonya cultural show and riddles that comes with small gifts. Then, there will be grand fireworks display towards end of the night.
For more information, you may contact04-650 5136 (office hours only).
Source: http://mypenang.gov.my/events/all-events/126/