Date: 19 February 2019
Time: 7PM to 11PM
Venue: Esplanade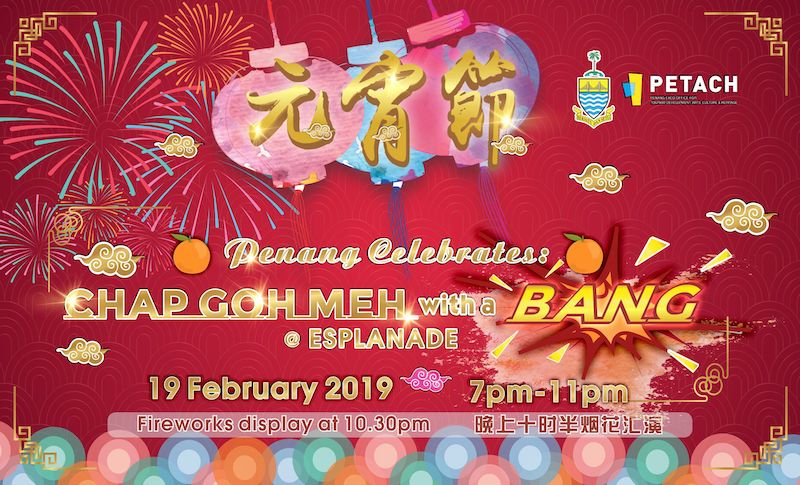 We are celebrating Chap Goh Meh with a Bang! Also known as the Chinese Valentine's Day, join us for a family-friendly event filled with love, and for those singles, come join us at the Mandarin Tossing Ceremony and look forward to welcoming your new love and happiness. The night will be filled with multicultural performance and will end with a breathtaking fireworks display!
For more information, you may contact04-650 5136 (office hours only).