Date: 18~21 October 2018
Venue: The Camera Museum
Level B3, Astaka Bukit Bendera, Jalan Tunku Yahaya Petra, Bukit Bendera,
10000 Penang Hill, Penang.
Entrance fee to the museum is RM15 per person, FREE entrance to the exhibition.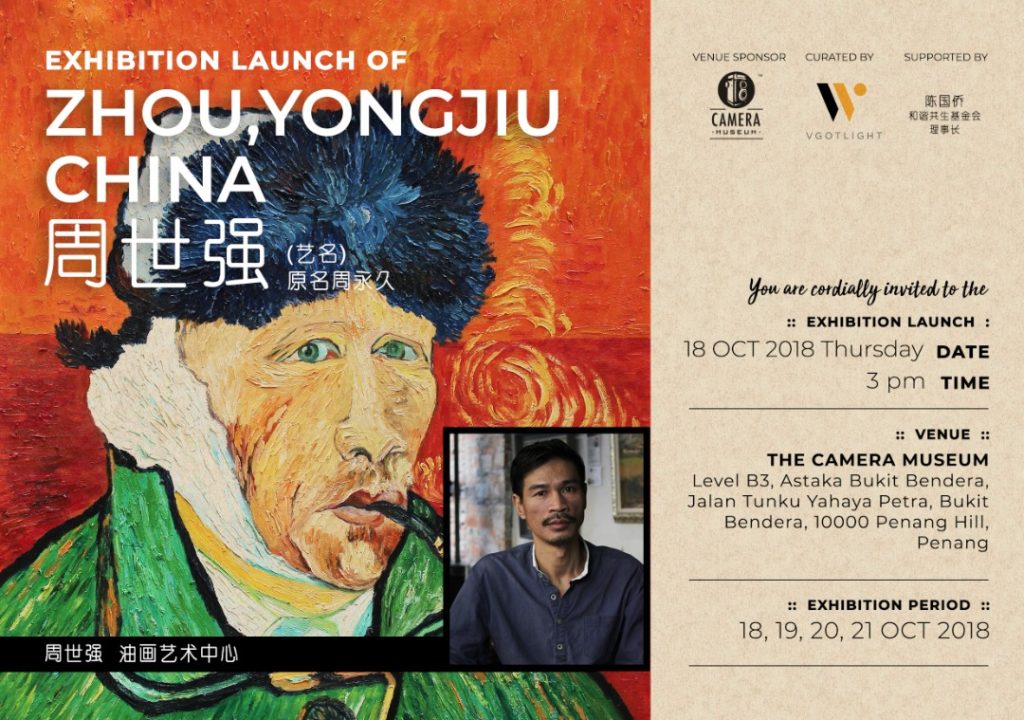 1989, the village of Dafen in the city of Shenzhen, China was little more than a hamlet. It now has a population of 10,000, including hundreds of peasants-turned oil painters. In the many studios, and even in the alleyways, Dafen's painters turn out thousands of replicas of world-famous Western paintings. Nobody thinks anything of an order for 200 Van Goghs. To meet their deadlines, painters sleep on the floor between clotheslines strung with masterpieces. In 2015, the turnover in painting sales was over $65 million.
After all these years, a deep affinity with Van Gogh. Having never seen van Gogh's original paintings.. inspired by van Gogh's paintings and the hardships he suffered, and resolves to dedicate himself to his own original art, searching for his own authentic voice in order to be true to the spirit of his hero. China's van Goghs not only presents how this painter pursues their dream, but also tells the human story of challenge and struggle during the journey, emblematic of the journey that China is going through from 'made in China' to 'Created in China'.