Date: 31 December 2016
Time: 8PM
Venue: VIP Car Park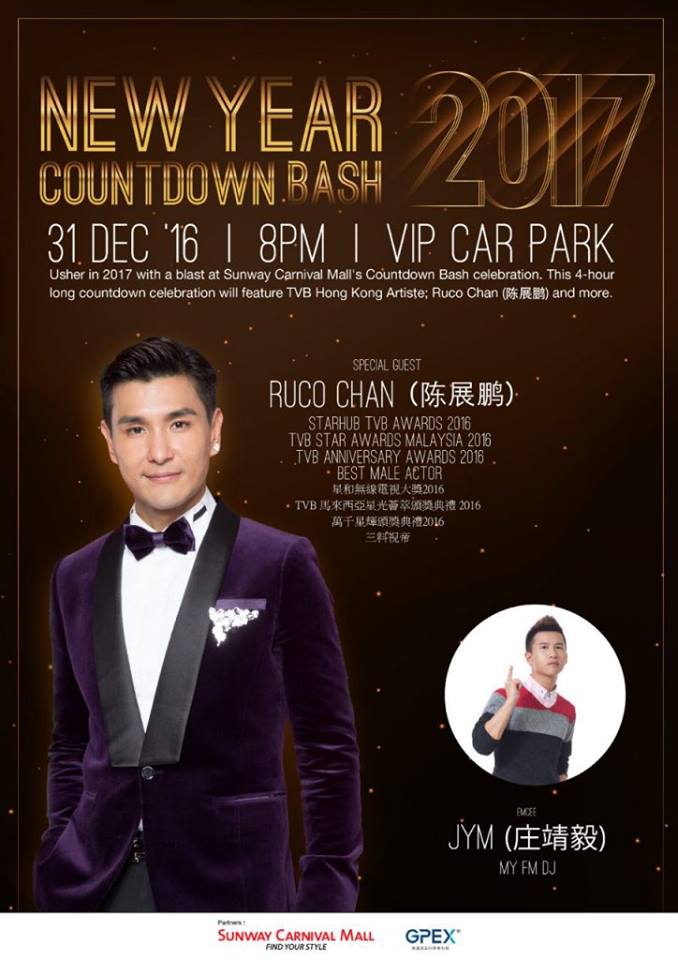 香港TVB演员陈展鹏将与您我一起在 Sunway Carnival Mall 倒数迎接2017!
Let's usher in 2017 with a blast at Sunway Carnival Mall's Countdown Bash celebration! This 4-hour long countdown celebration will feature TVB Hong Kong Artiste; Ruco Chan 陳展鵬 and more!
We will be counting down the seconds until New Year with none other than our special guest; Ruco Chan 陳展鵬!! So, are you ready to ring in the New Year with him??
Come join us as we welcome the New Year at Sunway Carnival Mall!! It would definitely be a great place to celebrate New Year's Eve this year!!
Source: Official Facebook Event