Date : 01 Jun – 31 Jul 2017
Venue: Anjung Indah Balik Pulau
Jalan Burma
Jalan Macalister
Jalan Anson
Bao Sheng Durian Farm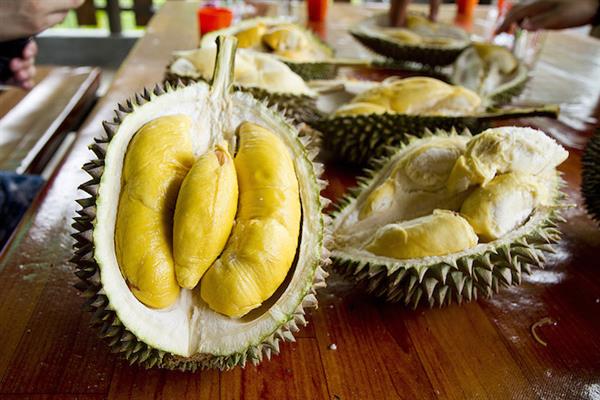 Durian is one of the most popular fruit in Penang and it is a must try for all visitors. During this fruit season, there will be ample local fruits displayed to quench your appetite. There are many award winning durians in Penang. eg. Ang Hae, D16, Ang Jin, Ang Bak, D700 and etc.
Durian lovers should not miss this Penang Durian Festival where the King of Fruits is featured as the main item. Savor fresh durians categorized according to grades as well as sumptuous delicacies made from durians. Although it is an acquired taste for the uninitiated, this controversial fruit will win the hearts of those who are brave enough to try.
Source: http://mypenang.gov.my/itemfull-8152-penang_durian_festival.pgt