Date : 01 Jun – 31 Jul 2019
Venue: Anjung Indah Balik Pulau
Jalan Burma
Jalan Macalister
Jalan Anson
Bao Sheng Durian Farm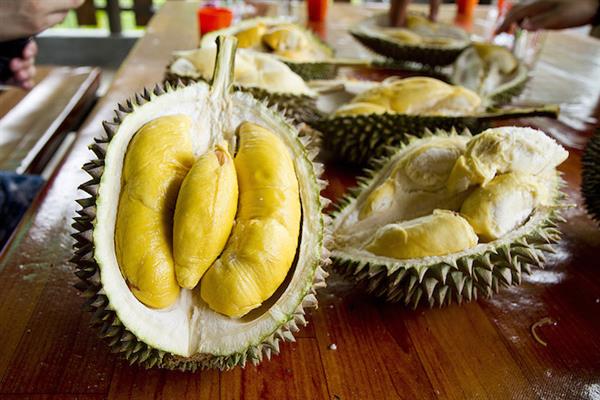 Durian is a popular fruit in Penang and it is famous in every corner of the world. Durian is especially liked by majority of the Asian and it is now being exported to other countries. The famous durian species in Penang are Ang Hae, D16, Ang Jin, Ang Bak, D700 and etc. This year the most demanding species is the Black Thorn!
Travellers who love durian would want to visit Penang during June to July where they can get plenty of the King of Fruits here.
Source: http://mypenang.gov.my/